Quite a lot has happened the last year a little at a time,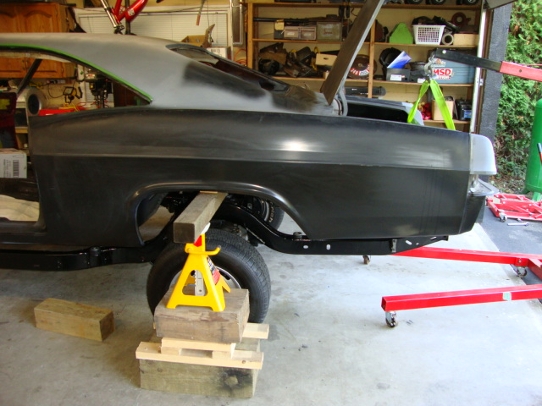 Once the chassis was complets and the firewal painted in body colour black it was time to mate them back together.
The body work began with the car being assembled numerous times with most items like grile, bumpers, doors, hood, chrome etc installed and the panel gaps and bodylines checked.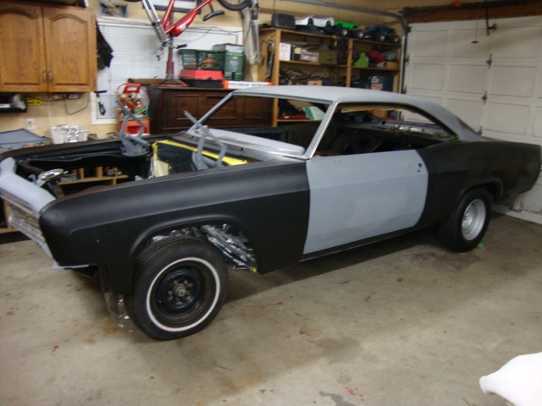 Body work.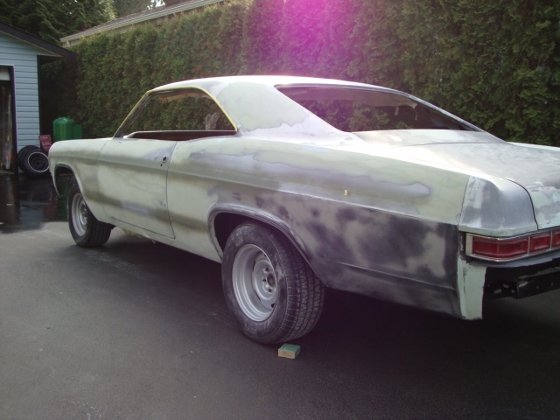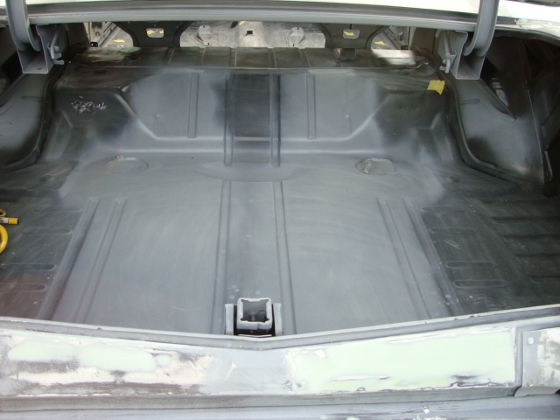 I have a new found respect for the body work stage, other than the trunk floor, ( that was all me) good freind Dave Pucek was responsible for countless hours of dedicated work on saturdays. Many, many thanks as this was not possible without Dave.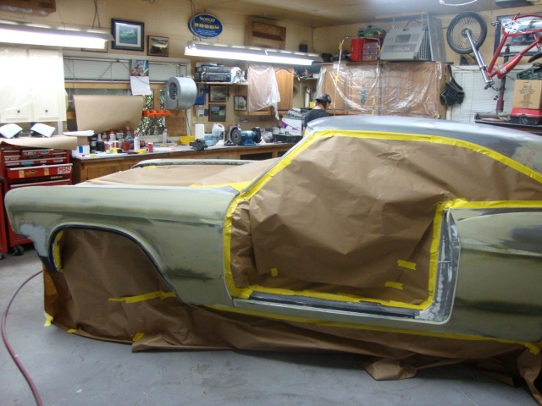 Then it was time for Dave's brother Mike Pucek"s turn! After the body work was complete it was time for poleyster filler primer.
Mike long blocked the filler primer down so the body was straight, then, did it all over again! That was time consuming. Needless to say I left that to the experts.
With that being done twice, the finished product was super straight, as Mike would say!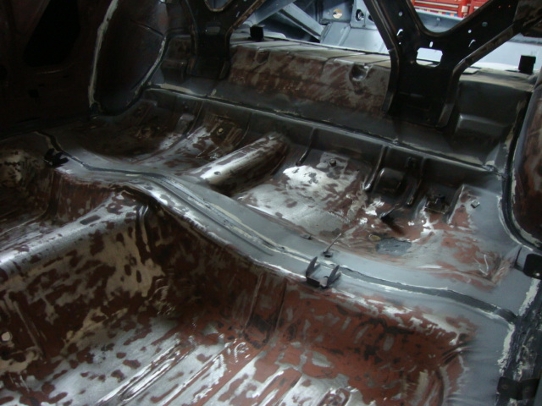 The floor pans, under the headliner, under the package tray and all those hard to reach areas that the factory "misted body colour" in was sanded, etch primed and painted black.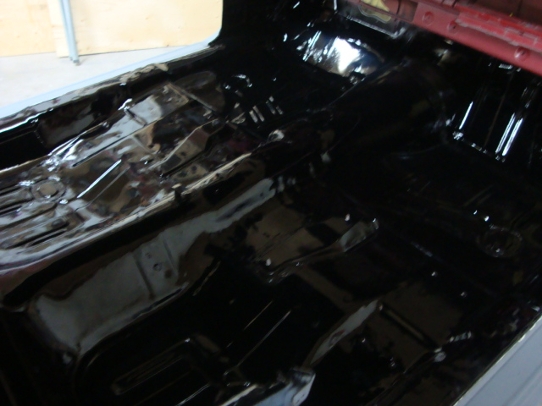 Next was the interior floor and trunk area in body colour.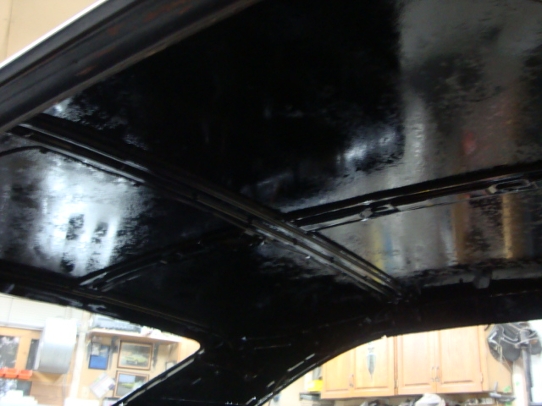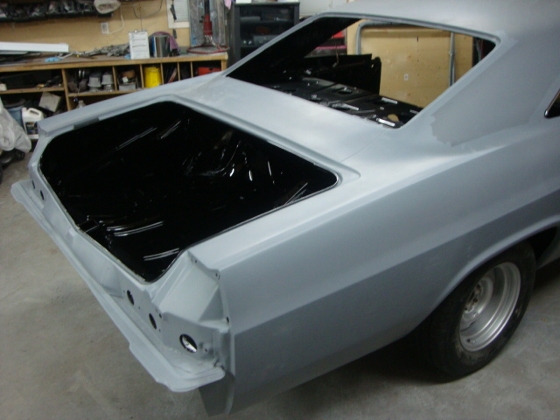 With the final primer on, Its ready for paint.