Decided to go to a modern drivetrain, LS based engine, 6.0L stroked to a 408, 4L80E trans witha Yank 3400 converter, well this meant a few other upgrades, Tanks Inc fuel tank with intank 400 gph pump, Griffin radiator with dual fans,
all fuel system using AN -6 fittings
Trans lines hit the tunnel so found these banjo fittings made for the 4l80e, fit perfectly.
PCM and relays under the dash, new dash pad, Dynamat and all wiring re-done.
I used ICT Billett accessory drive brackets, I wanted the alternator/power steering pump as close to stock location as possible. 02 Camaro P/S pump. 69 Camaro Dynatech headers fit great.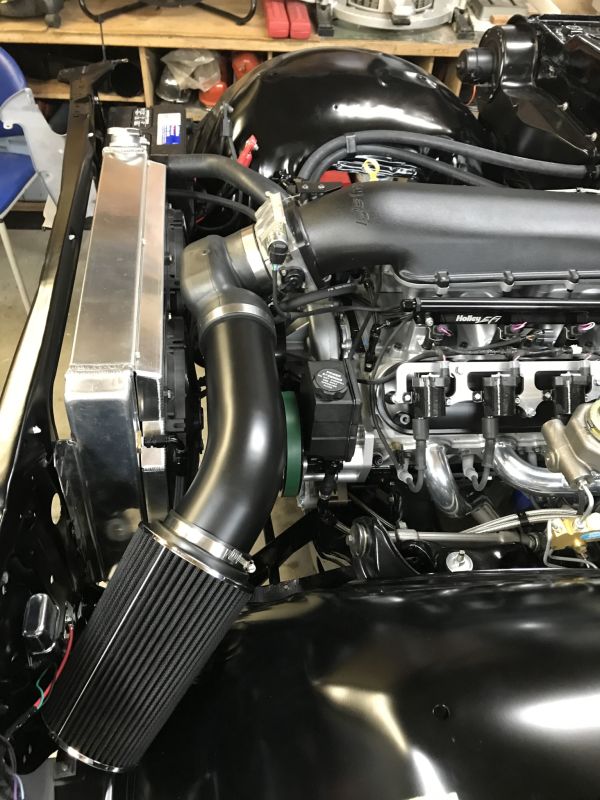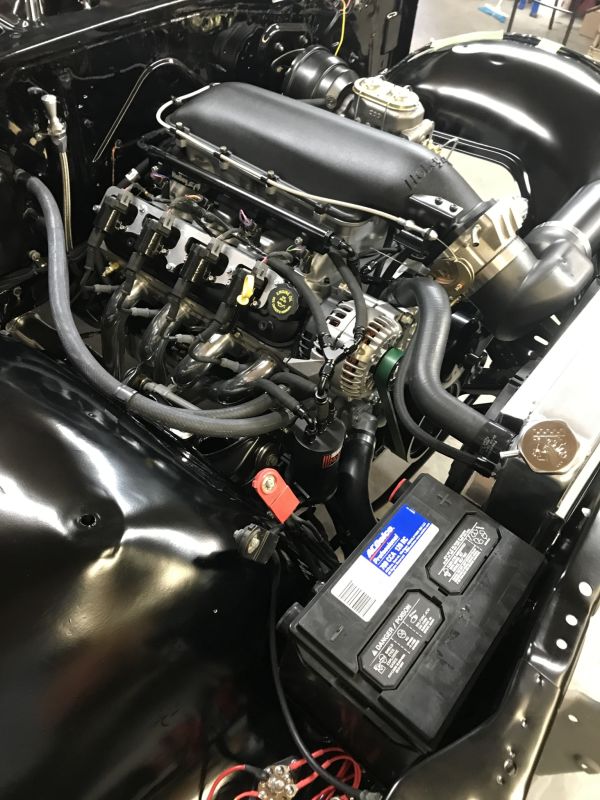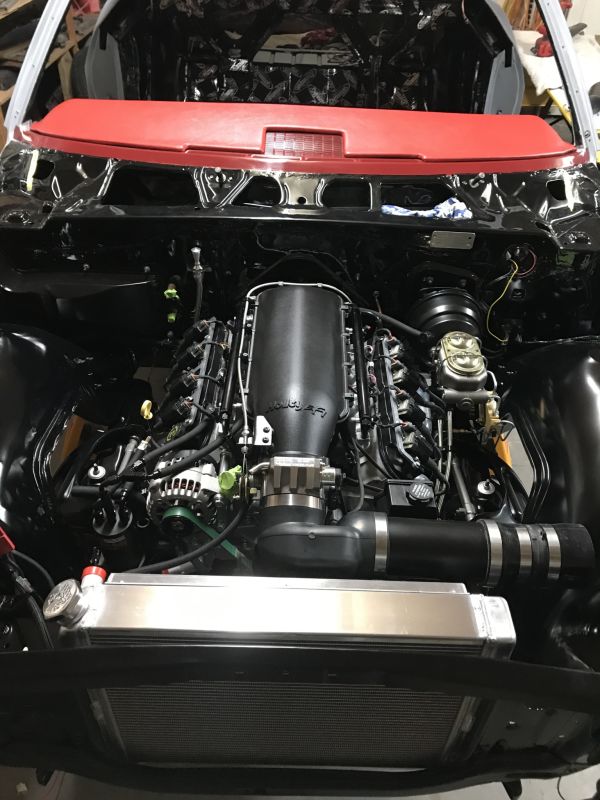 The Speartech harness and PCM was easy to work with and engine fired right up!